Mini-Networking Night: Medical Affairs and MSL
Date/Time
Date - 01/11/2018
6:30 pm - 8:00 pm
Location
Prenup Pub, 191 College Street, Toronto,
Mini-Networking Night: Medical Affairs & Medical Science Liaison
Event details
Mini-Networking Night focused on careers in Medical Affairs and MSL will feature guests from Meristem Health, Takeda, AstraZeneca, GSK, Sanofi Genzyme and Valeant on November 1st, 2018. Interested in learning more about Medical Affairs and MSL career path, join us for an exciting networking night where some of the most prominent leaders in the field in Toronto will talk about their path to success!
Date: Thursday, November 1st, 2018
Registration: Opens on October 24th, 2018
Time: 6:30 – 8:00 pm
Location: Prenup Pub (191 College St., ), Second Floor.
Event program
6:30 – 6:40 p.m. Registration
6:40 – 6:45 p.m. Welcome remarks & Guest introduction
6:45 – 7:45 p.m. Structured Networking (students are organized into groups, which 3x rotate every 20 minutes)
7:45 – 8:00 p.m. Open Networking
*Appetizers & cash bar are provided.
Very limited space available. Registered individuals who do not show up will be prevented from registering for future events.
The Mini-Networking Series is free for all students, post-docs and other research trainees at the University of Toronto or the affiliated research institutions. External participants must pay a $10 fee to register.
Have more questions about registration? Visit our FAQ page.
Guests for this event:
Dennis Wagner, PhD – Medical Advisor – AstraZeneca Canada Inc.
Helen Chiang, PhD – Medical Science Liaison –  Valeant Canada
Wendy Xiong, PharmD – Medical Science Liaison Manager – Meristem Health; Pharmacovigilance Associate – Takeda
Shakira Hakimzadah, PharmD – Medical Affairs Resident – Sanofi Genzyme
Carla Maxemous, PharmD – Medical Science Liaison – GSK
***Note: Ticket for U of T students and trainees are free and available to logged in users.***
Dr. Dennis Wagner is currently the Medical Advisor (Medical Affairs Lead) for Hematology/Oncology at AstraZeneca Canada Inc. Previously, Dennis served as a Senior Medical Scientist in Oncology with Gilead Sciences Inc. Dennis began his career at GlaxoSmithKline Inc (GSK) in 2012, first as a Medical Science Liaison (MSL) and later as a Scientific Advisor in Oncology. In these Medical Affairs roles, Dennis has launched several key drugs in Oncology/Hematology, providing scientific/clinical support, leadership and expertise to key external physicians/HCPs, as well as to internal company stakeholders. Dennis completed his PhD at the University of Toronto, where he directed a clinical trial of vitamin D supplementation in prostate cancer patients undergoing prostate surgery. While pursuing his PhD, Dennis also co-founded and managed a small consulting firm that provided contract consulting support to management consulting firms and life science companies. He also served as a co-president of the Life Sciences Career Development Society (LSCDS) at the University of Toronto (2011-2012).
Helen graduated with a PhD from the Dept of Laboratory Medicine & Pathobiology at U of T in 2015, with her thesis focusing on the neurodegenerative disease of ALS or Lou Gehrig's disease. During her PhD, she was actively involved in the LSCDS as a column writer and passionately explored many different alternative life sciences careers. After graduation, she spent 6 months backpacking around the world. Then she relocated to Winnipeg to start a MSL position with Medicure, a small Canadian pharma company. She travelled extensively to southeastern U.S. as part of this job, and enjoyed working in the new field of interventional cardiology. In 2017, she returned to Toronto to join Valeant Canada (now known as Bausch Health) as a MSL for dermatology in Ontario. She enjoys learning this new therapeutic field and looks forward to continue this rewarding career path of an MSL.
 Wendy Xiong, BSc Pharm, PharmD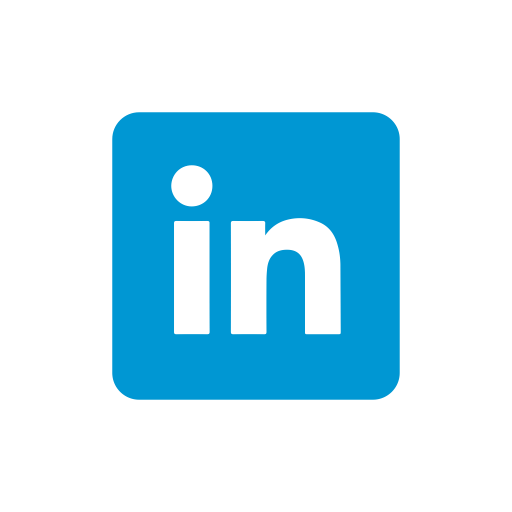 Wendy Xiong is a Registered Pharmacist with experience in Medical Information and Pharmacovigilance roles within the Canadian pharmaceutical industry.  She has worked as a pharmacist in both community and hospital settings and has clinical and professional experience in oncology, respiratory, opthamology, gastroenterology, and metabolic therapeutic areas.
She is a graduate of the University of Toronto having earned her BSc in Pharmacology, BSc in Pharmacy and Pharm D.
Wendy's professional and clinical expertise combine to make her a highly valued customer-facing medical representative.  She is passionate about patient safety, optimizing clinical outcomes and making meaningful improvements in the Canadian health care system.
Shakira Hakimzadah is a Registered Pharmacist who recently obtained a PharmD from the Leslie Dan Faculty of Pharmacy at the University of Toronto. Prior to that, she completed her BSc specializing in Biochemistry at York University. She is currently the first Sanofi Genzyme Medical Affairs Resident working in Multiple Sclerosis.
Dr. Carla Maxemous is a licensed pharmacist in Ontario with clinical experience in both hospital and retail pharmacy. After completing her Pharm. D at Albany College of Pharmacy in New York, Carla went on to complete an Industrial Residency through the University of Toronto, Leslie-Dan Faculty of Pharmacy. This led her to work in Market Access at Biogen Canada, where she supported Clinical and Economic discussions to secure access for Biologic therapies in Multiple Sclerosis. She has also worked in oncology and Gastroenterology at Takeda, providing scientific information to patients and health care professionals. Carla is passionate about education and preventative medicine as well as advocating for patient access to innovative therapies. Carla started with GlaxoSmithKline in April 2018 as Medical Science Liaison for Vaccines in Ontario and Atlantic Canada. In her role at GSK, Carla's focus is to provide fair and balanced scientific information to clinicians and other decision makers to ensure safe and effective use of GSK therapies.
Bookings
This event is fully booked.